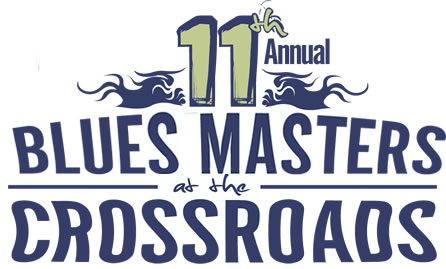 Friday, October 17th
Saturday, October 18th, 2008
Blue Heaven Studios
201 S. Eighth Street
Salina, Kansas 67401
785-825-8609
Friday, October 17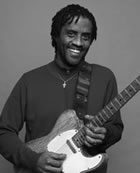 Kenny Neal
Born in New Orleans in 1957 and raised in Baton Rouge, Louisiana, Kenny Neal began playing music at a very young age, learning the basics from his father, blues singer and harmonica player, Raful Neal, Jr. Family friends like Lazy Lester, Buddy Guy and Slim Harpo also contributed to Kenny Neal's early musical education. In fact, it was Harpo who gave the crying three-year-old a harmonica to pacify him. Neal stopped crying that day, and eventually learned to play the instrument. Along the way, he also mastered the bass, trumpet, piano and guitar. At 13, he joined his father's band and began paying his musical dues. Four years later, he was recruited to tour extensively as Buddy Guy's bass player.

Following Guy's advice to concentrate on his guitar playing, Neal relocated to Toronto, and along with his brothers Raful, Noel, Larry and Ronnie formed the Neal Brothers Band, honing his chops backing up visiting blues stars. Later, he fronted Canada's Downchild Blues Band before returning to Baton Rouge to begin his solo career.

Signing with Alligator Records in 1988, Neal began releasing a series of consistently lauded albums featuring his laid-back, Baton Rouge blues, with a modern spin on the Louisiana sound he grew up with. Throughout this period, he distinguished himself as one of the brightest prospects of the contemporary blues scene, receiving critical acclaim in the process. The Chicago Tribune pegged Neal as "one of a mere handful of truly inventive young contemporary guitarists, Neal has something fresh to say and the chops with which to say it," while All Music Guide said his "gruff-before-their-time vocals retain their swamp sensibility, while assuming a bright contemporary feel that tabs him as a leading contender for future blues stardom." Blues Revue agreed, calling Neal "one of the brightest young stars on the blues horizon, and a gifted artist."

After his impressive run with Alligator, Neal moved to Telarc and continued to release albums highlighting his developing skills as a songwriter, as well as interpreting songs from musicians as diverse as Bob Dylan, John Hiatt and Nick Lowe. His 2004 release with Billy Branch, Double Take, garnered Neal a W.C. Handy Award in 2005 for Best Acoustic Blues Album.

An unfathomable cluster of personal tragedy put Neal's career on hold for a few years. Over the course of a year in 2004/05, his brother died of liver disease, his father died of bone cancer, his sister was murdered and Kenny himself found out he had Hepatitis C and would have to undergo 58 weeks of treatment.

Commenting on his recent return to recording and performing with Let Life Flow, Neal said: "With all the tragedy and darkness I've been through in the past three years, I'm finally seeing the light. I've been waiting for a long time for a record company to say 'Make a record that you feel good about.' Blind Pig Records gave me that opportunity. And my new CD, Let Life Flow, is coming straight from my heart."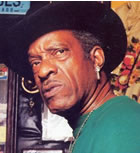 Jerry "Boogie" McCain

Nearly 50 years after his first recordings Jerry McCain remains one of the premiere amplified harp blowers and one of the sharpest, funniest writers in all of blues. McCain has recorded his distinctive brand of blues for numerous small labels continuing to this day and remains at the top of his creative powers.

McCain was born in Etowah County, Alabama in 1930 to a musical family. By the time he was 5 he was playing harp and as a youngster was playing on the streets of his hometown of Gadsen, Alabama. By 1953, McCain was recording for the Trumpet label, cutting four sides including his classics "Stay Out of Automobiles" and "Love To Make Up."

In 1955 McCain signed with Excello Records. Recording as Jerry McCain & his Upstarts, he cut torrid sides like "That's What They Want," "Run, Uncle John! Run," "Trying to Please," "My Next Door Neighbor" and "Courtin' In a Cadillac." He stayed with the label until 1957. In 1960 McCain cut his classic instrumental "Steady" backed by "She's Tough" for the Rex label. During this same period he waxed sides for the Gas label and three 45s for Okeh in Nashville in 1962 including "Red Top" and "Jet Stream."

During the 70s and most of the 80s McCain was absent from the recording studios, and it wasn't until 1989 that he signed on with the Ichiban label. He cut three solid records for the label plus a retrospective.

McCain is still at the top of his game as evidenced by first rate recent releases: the 2000 release of This Stuff Just Kills Me, the 2001 release of Unplugged and the live Boogie Is My Name in 2005, all recorded for the Music Maker label. He continues to play and tour regularly and is noted for his incredible wit and funny song lyrics.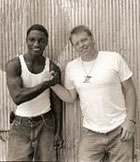 Cedric Burnside and Lightnin' Malcolm

Cedric Burnside, grandson of the legendary R.L. Burnside, is widely regarded as one of the best drummers in the world. Growing up at his grandfather's side, he began touring at age 13, playing drums on stages around the globe. Born in 1978 and raised around Holly Springs, Mississippi, he has developed a relentless style with strong hip-hop and funk influences.

"I write about my life, my kids, and everyday things. I try to stick to the truth," Burnside says. He recalls growing up without a radio or a TV. "My granddad used to play out on the porch, and we'd have house parties every weekend. Johnny Woods would come over and blow harmonica, and he'd drink two or three gallons of corn liquor. We just stomped up dirt."

Burnside has also played with, among others, Junior Kimbrough, Kenny Brown, North Mississippi Allstars, Burnside Exploration, Bobby Rush and Widespread Panic. In 2006 he was featured in the film, Black Snake Moan, playing drums alongside Samuel L. Jackson. The film is a tribute to R.L. Burnside.

Since teaming with guitarist Lightnin' Malcolm, Burnside has proved to be a powerful vocalist and great songwriter.

Bluesman Lightnin' Malcolm makes his second Blues Masters appearance, having backed T-Model Ford on drums in 2006. Malcolm was born in rural Missouri and enjoyed the freedom of country life, quickly learning to entertain himself and others. He grew up in a little village called Burgess in a country house next to the KCS Railroad that ran from Kansas City to New Orleans. The train has always been a theme in Malcolm's music, as well as the inspiration for the steady, insistent bass rhythms of rural dance music.

"I remember I was 7 or 8, and the grown folks was parked out on the road listening to music and carrying on," recalls Malcolm. "They put on a tape called Muddy Waters' Greatest Hits, and when I heard that voice shootin' out of that speaker, I was shocked. I fell in love with it, and I promised myself then and there that if I grew up to be a man, I was gonna try to do that!"

Malcolm – a reckless live performer plays in a slashing, rhythmic style, with deep soulful vocals. He has played over the years with many of the best Mississippi blues artists, such as T-Model Ford, Robert Belfour, Cedell Davis, R.L. Burnside, Jessie Mae Hemphill, Junior Kimbrough, Big Jack Johnson, Sam Carr and Otha Turner. Skilled on guitar, bass and drums, Malcolm is an in-demand session player. He's also typically the life of the party and in 2006 was the leader of the after-hours jam session at Salina's Quality Inn & Suites.

In 2005, Malcolm released his first album, Juke Joint Dance Party. In 2007, Burnside and Malcolm teamed for their debut recording, Juke Joint Duo. They've been booked solid ever since. The duo was quick to get back in the studio, and their follow-up recording is due out soon.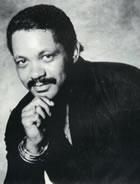 Archie Bell

Of the 48 single records Houston's Archie Bell and the Drells recorded, 36 charted Top 50. We're certainly not talking about a one-hit wonder here. All the same, there's one song that stands so far above the others in terms of remembrance, one song with which Archie Bell's name will always be synonymous: "Tighten Up" the No. 1 Billboard smash from 1968.

More of a groove and a dance than a conventional song, "Tighten Up" was and is absolutely huge. This is a funky, danceable jam, and who can't appreciate that? So many did dig the tune that it jumped to No. 1 on the R&B and Pop charts.

But the timing couldn't have been worse for Bell personally. He recorded "Tighten Up" and its flip-side "Dog Eat Dog" just after he was drafted into the Army and just before he shipped off for duty. DJ Skipper Lee Frazier started spinning the track on Houston radio and it made enough noise in that market to pique the interests of Atlantic Records, who soon picked up the song for distribution. From there, it shot to the top like a flag up a pole. All the while, Bell, who was born in 1944 in Henderson, Texas, was overseas in Germany. "I was in the military making $136 a month, losing $50,000 a night," he's said, all with a very respectable "good-sport" attitude. Meanwhile, several concert promoters took advantage of Bell's absence by sending fraudulent versions of Archie Bell and the Drells on the road to capitalize on the hit.

But "Tighten Up's" momentum was strong enough to propel Bell's career despite his service setback. On leave in the summer of '68, Bell toured with the Drells and in Philadelphia met the songwriting team of Kenny Gamble and Leon Huff. That association spawned the hits "I Can't Stop Dancing," "Do The Choo-Choo" and "(There's Gonna Be A) Showdown."

In 1970, Bell and the Drells left Atlantic Records and signed with the smaller Glades label, scoring a minor hit with "Dancing To Your Music." In '73, they reunited with Gamble and Huff and signed to their Philadelphia International label. More hits came in "Soul City Walk," "I Could Dance All Night" and "Let's Groove." Their album Dance Your Troubles Away went Top Ten on the R&B chart.

Bell is the older brother of the late NFL running back Ricky Bell, who was the Heisman Trophy runner-up to Tony Dorsett while a senior at the University of Southern California in 1976. Ricky Bell died in 1984 of rare blood and tissue disease.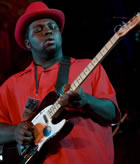 Marquise Knox

One of the most exciting young blues players to emerge in quite some time, Marquise Knox embodies the soul and essence of a seasoned veteran, with a command of guitar, harmonica, vocals and showmanship that belie his 17 years of age.

From St. Louis, Knox grew up listening to B.B. King, Lightnin' Hopkins, Muddy Waters, John Lee Hooker and Albert King and, despite the neighborhood influences of his peers, has yet to stray from deep-rooted traditional blues. He's already performed with legends like Henry Townsend, Honeyboy Edwards, Robert Lockwood Jr., Bob Margolin, Willie "Big Eyes" Smith, Louisiana Red and Sam Lay.

Knox performed at last year's Blues Masters at the Crossroads. As the youngest performer on a bill chock full of legends, he still prevailed as one of the weekend's most obvious crowd favorites. He again performed in Salina in January 2008 as the opening act for B.B. King at the Stiefel Theatre. Not only did Knox receive a standing ovation from the crowd of 1,400 but he also drew the lofty praises of King himself, which led to another opening act for King in St. Charles, Missouri.

Coming soon will be the release of Knox's second recording, this one for APO Records. The album, yet to be titled, features the accompaniment of the Michael Burks Band and was recorded at Blue Heaven Studios.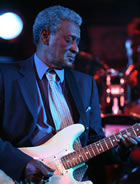 Paul "Lil' Buck" Sinegal

At age 64, Lil' Buck Sinegal's career has spanned more than four decades with over 300 recordings, including a Grammy-winning effort with Paul Simon's 1987 album Graceland. He's also performed and recorded with Clifton Chenier, Rockin' Dopsie, Buckwheat Zydeco, Fernest Arceneaux, Barbara Lynn and many others. Sinegal is in fact one of the most active guitarists alive today – a true road warrior. He has recorded several albums as a bandleader and in 1999 was inducted into the Louisiana Blues Hall of Fame. He is making his sixth Blues Masters appearance, more than any other artist.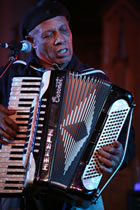 Major Handy

"A thoughtful, articulate man off-stage, Handy is a whirlwind on it, shifting gears with breathtaking speed, he can reel off uncanny swatches of rock, blues, country and soul tangled up in delicious counterpoints of pure zydeco." – New Orleans Times Picayune

Born in 1949 in the small southeast Louisiana town of St. Martinsville – smack in the heart of Creole country – Joseph Major Handy's childhood desire to join in the musical activity that surrounded him was so intense that in his early teens he constructed a fairly intricate guitar out of a cigar box and some discarded screen wire. There was music everywhere – in the neighbor's yards, in the town square, at the local clubs – so there was certainly no shortage of influences for an aspiring musician. Handy, a sort of sponge, was soon adept at guitar, bass, piano, accordion and as a vocalist. Music was his fate, probably before he even realized it.

Handy's early gigs came mostly on guitar, including a job with Buckwheat Zydeco's original lineup and then with Rockin' Sidney. He's gone on to become one of today's finest Zydeco and blues accordion players, steeped in the traditional styles of masters Clifton Chenier and Fernest Arceneaux.

Handy, who is nicknamed the Zydeco Bad Boy, has recorded two albums for GNP as well as a couple of songs on the Maison de Soul Records release, 100 Proof Zydeco. He has an upcoming release on APO Records, which was recorded at Blue Heaven Studios.
Lazy Lester

Leslie Johnson was born June 20, 1933 in the small town of Torras, Louisiana and was raised mostly in Scotlandville, a suburb of Baton Rouge. As a boy, he worked at a grocery store, where he purchased a harmonica and Little Walter's famous "Juke" record. Lester began to blow harp and later learned to strum his brother's guitar.

It was in the mid-1950s that fate turned Lester's way. Lester was living in Rayne, Louisiana at the time and was on the bus riding home. Lightnin' Slim, who was already an established recording artist, was also on the bus and was headed to Crowley to cut a record at Jay Miller's Studio, where so much of the material for the Nashville-based Excello Records was being recorded. Lester stayed on the bus and accompanied Slim to the studio. When they got there, the scheduled harp player didn't show for the session. Lester told Slim that he thought he could handle the harp parts for the session. Remarkably, Slim and Miller gave Lester that chance, and he did not disappoint. A classic pairing was born, and Lester became a mainstay on Slim's Excello recordings and his gigs.

Miller was impressed by Lester's work, and in 1957 Lester debuted as a lead artist on Excello. Before Lester's debut record release, Miller had decided that "Lazy Lester" had more of a ring to it than "Lester Johnson." Lester's first legitimate hits came in 1958 with the release of "I'm A Lover Not A Fighter" backed with "Sugar Coated Love." Those two songs established Lester as a star. He hit again with the follow-up record, "I Hear You Knockin'"/"Through The Goodness of My Heart." Lester remained a regular Excello artist, making 15 records for the company.

In 1975, Lester moved to Pontiac, Michigan. He retired from music until the late '80s when he recorded Lazy Lester Rides Again for the Blue Horizon label, winning a W.C. Handy Award. That led to a deal with Alligator Records. Since, he's recorded twice for Antone's and one direct-to-disc for APO Records, recorded at Blue Heaven Studios.
Saturday, October 18
Mark Hummel's Harmonica Blowout featuring Kim Wilson & Magic Dick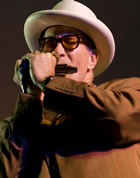 Mark Hummel

Mark Hummel is a road warrior – a true blues survivor. Along the way, he has crafted his own trademark harmonica sound – a subtle combination of tone, phrasing and attack combined with a strong sense of swing. His albums, constant touring and appearances at the major blues festivals have firmly established his solid reputation around the U.S. and Europe.

Born in New Haven, Connecticut in 1955 and raised in Los Angeles, Hummel absorbed the music of such Chicago-based harp-blowers as Little Walter, James Cotton and Sonny Boy Williamson before settling in Berkley, California in 1972. There he played with local bluesmen such as Cool Papa, Boogie Jake, Mississippi Johnny Waters and Sonny Lane. In 1980, he took the helm to lead the popular Blues Survivors Band.

In 1985, the Blues Survivors released Playing In Your Town on Rokinitus Records and immediately went out on the road. Earning their name, they toured virtually non-stop throughout the United States, Canada and Europe, often playing alongside such blues greats as Charlie Musselwhite, Brownie McGhee, Lowell Fulson and Eddie Taylor.

While on tour with his band in 1988, Hummel was introduced to Canadian guitarist and vocalist Sue Foley. After several tours that year, Hummel and Foley released Up & Jumpin', which also features piano legend Charles Brown. Eager to revive the Blues Survivors, Hummel hit the road again in 1990, before releasing Hard Lovin' in 1992 on Double Trouble Records. He has been on the road constantly since then, stopping only to record Feel Like Rockin', Married To The Blues, Heart Of Chicago, Lowdown To Uptown and Ain't Easy No More.

Since 1991, Hummel has been producing his Blues Harmonica Blowout series, of which his, Kim Wilson's and Magic Dick's performances here are part. Mark Hummel's Blues Harmonica Blowout has become an incredibly successful draw and has featured a rotating cast of harp masters joining Hummel, including Wilson, Magic Dick, James Cotton, Carey Bell, Billy Boy Arnold, Snooky Pryor, Charlie Musselwhite, Norton Buffalo, Huey Lewis, Rod Piazza and James Harman.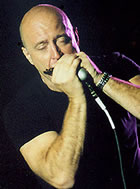 Kim Wilson

Kim Wilson first came to national prominence in the late '70s when he and his band, The Fabulous Thunderbirds, came roaring out of Austin, Texas to inspire a whole generation of roots-oriented musicians. His authoritative singing and peerless instrumental virtuosity not only enthrall the crowds that flock to his performances, but also have set a standard, which continues to inspire and challenge musicians around the world.

Born in Detroit in 1951, he grew up in California and fell under the sway of the blues in the late '60s, honing his chops under the tutelage of people like George "Harmonica" Smith, Luther Tucker and Pee Wee Crayton. After a brief time leading a band on his own around the Minneapolis area, he moved to Austin, Texas in 1974 and formed The Fabulous Thunderbirds with guitarist Jimmy Vaughan. While ensconced as the house band at Clifford Antone's famous Austin blues club, they played with virtually all the stars in the blues firmament – Muddy Waters, Jimmy Rogers, Pinetop Perkins, Hubert Sumlin, Big Walter Horton, Buddy Guy and many others, and the word soon spread that there was a band down in Austin that was laying down some of the toughest blues ever heard. Muddy Waters called Wilson, "The greatest harmonica player to come along since Little Walter." As the Thunderbirds' reputation spread, they began to record and tour around the country to ever increasing crowds. They continue to this day despite a number of personnel changes over the years. The one constant has been the dynamic presence of Kim Wilson out front.

In the last several years, Wilson began establishing a dual track for his career: one that would allow him to showcase his skills in a more purely traditional blues setting and give him an opportunity to stretch out instrumentally. Aside from his own projects, he is in high demand as a contributor to the music of others, and he has lent his sound to the recordings of artists like Bonnie Raitt, Paul Simon, Carlos Santana and many others. His own songs have been part of the soundtracks for major motion pictures as well as several national commercials, and he has garnered Grammy nominations for both his worldwide R&B hit, "Tuff Enuff," and his instrumental tour de force, "Down at Antone's."

Wilson played a major part in the all-star blues concert filmed at Radio City Music Hall that was featured in a multi-part series on the blues produced by Martin Scorsese, which aired in 2003 on PBS.

A true road warrior, Wilson thrives on a touring schedule that approaches 300 days a year as he brings his music to fans worldwide, from the most prestigious music festivals around the globe to the kinds of funky clubs in which his talents were originally forged.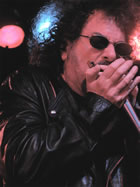 Magic Dick

Born on May 13, 1945 in New London, Connecticut, Richard Salwitz arrived in post-war America to dynamic change and growth in the arts and technology.  By the time he was 8, Salwitz knew that music, painting and physics would be his primary interests. The trumpet was his constant companion and served as a springboard to the harmonica during his sophomore year at Worcester Polytechnic Institute in Worcester, Massachusetts where he met John "J." Geils and Danny Klein and became a founding member of The J. Geils Band in 1968.

By 1969, the band and Salwitz, who had now adopted the blues moniker Magic Dick, had moved to Boston and joined forces with Peter Wolf, Stephen Jo Bladd and Seth Justman. In 1970, The J. Geils Band recorded their first of nine albums for Atlantic Records and toured incessantly, jamming with many of the blues greats, including Muddy Waters, John Lee Hooker, Junior Wells and James Cotton. The band developed a reputation for "getting crazy" and devastated audiences for 15 years with their high-energy style of Rhythm & Blues and Rock & Roll. These recordings showcase Magic Dick's innovative harmonica playing, which served as a strong distinguishing sound for the band. One of the biggest hits from that era was the Magic Dick original and concert classic, "Whammer Jammer."

A series of five albums for EMI America followed, culminating in the 1981 Platinum album Freeze Frame, which ascended to a four-week stay at No. 1 on the Billboard album charts, remaining on the charts for a total of 70 weeks. The album's first single, "Centerfold," spent six weeks at No. 1. Freeze Frame's title track peaked at No. 4.

Subsequent to The J. Geils Band, Magic Dick performed as a guest artist for Patty Smyth, Full Circle, The Del Fuegos and Ryuici Sakamota, among others. In 1992, Magic Dick and J. Geils formed the band Bluestime, making two CDs for Rounder Records.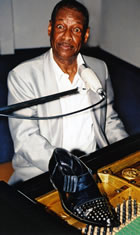 Little Willie Littlefield

Name a song – other than maybe "Sweet Home Chicago" – that you hear more often at a blues concert than "Kansas City." Every band knows it. It's one of those rare numbers that's crossed from standard to almost cliché, a song we're often tired of hearing.

Ah, but to hear it from the original – the man who first cut it in 1952 – that's different. That's a historic treat. Well, that very man appears here at Blues Masters 11. And he's got a whole bag of killer boogie-woogie originals to go with the song to which everybody knows the words.

Willie Littlefield was born in 1931 in El Campo, Texas. He started his career as a recording artist at age 16 for Eddie's Records in nearby Houston, and his very first recording, "Little Willie's Boogie" became a Texas hit. Littlefield recorded eight tracks in total for Eddie's Records and Freedom Records in 1948/49.

The success of those songs reached the Bihari Brothers (owners of the Modern label in Los Angeles), and Jules Bihari arranged for Littlefield to come to L.A. His first song for Modern, "It's Midnight," reached No. 3 on the national charts, making Littlefield something of an overnight sensation. The song also left an impression on Fats Domino in New Orleans, who reportedly developed his triplet piano style from the Littlefield recording. In all, Littlefield recorded about 30 tracks for Modern from 1949 to 1951 and hit with such numbers as "Farewell" and "I've Been Lost."

In 1952, Littlefield switched to Federal Records where he cut several more sides, including "Kansas City," originally titled "K.C. Loving." Sadly, "K.C. Loving" didn't sell sufficiently to show up on the charts, thus allowing Wilbert Harrison to be thought of as the first to perform the Jerry Leiber/Mike Stoller composition seven years later.

In 1957, Littlefield produced his hit "Ruby Ruby" for Rhythm Records. After that, and through the '60s, his recording career went dormant as he was content playing clubs in San Francisco, where he then lived.

In the '70s, Littlefield performed at the first San Francisco Blues Festival as well as at the Sacramento Blues Festival. That led to a "rediscovery" of sorts, and by 1978 he did his first European tour, a smash success. So popular was Littlefield overseas that he soon moved permanently to the Netherlands. From 1980 to 1997, he recorded 10 albums for several European record labels.

Littlefield retired from music in 2000 and remained inactive until June of this year when he appeared at the Chicago Blues Festival. That performance also marked Littlefield's first gig in the U.S. in some 20 years. Inspired by that show, he's now back and ready to boo
gie.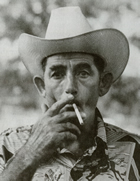 D.L. Menard

This might not be blues by the strictest definition, but if you allow your interpretation to include "roots music" - or better yet, soul-stirring, backwoods-styled music - well then, partner, this is as blue as it gets. The blues, in case you didn't know, refuses to be pigeonholed. Oh, and as for the "legendary" qualification, D.L. Menard belongs as much as anyone else in Blues Masters history.

Doris Leon Menard is not just one of the very last traditional Cajun musicians leftover from an era when French was the primary language of Southwest Louisiana; he is also among the most famous from those bygone days. Several of his compositions have become standards in the Cajun dance band repertoire, and his biggest hit, "La Porte d'en arriere" ("The Back Door"), has even been called "Louisiana's state anthem."

Menard was born in 1932 to Cajun French-speaking farmers near Erath, Louisiana. The Cajuns, to summarize, migrated to Louisiana in the 1750s after being forced first out of France and then out of Nova Scotia. In Louisiana, they maintained their linguistic and cultural identity while absorbing other area ethnic customs to become Cajuns. Menard brings to the stage a first-person perspective of that ultra-unique slice of American culture.

Menard, guitar and vocals, is known as the Cajun Hank Williams. While French was the language of his household (his father never learned any English), Menard's first musical exposure came via a country station he listened to as a child on a battery-powered, wooden radio. Every year, the radio battery would die a month or two before the family picked the cotton. Young D.L. yearned for his country music until the family sold the first bale of cotton and had enough money for a new battery. The songs he listened to were all in English, and as such, those were the first tunes he learned to sing. By the time he began composing, however, he wrote almost exclusively in French.

At 16, Menard had purchased a guitar, and six months later was playing his first public gig. In 1952, he joined Elias Badeaux's Louisiana Aces, a well-known group that eventually toured worldwide. Menard's "La Porte d'en arriere" ("The Back Door"), recorded in 1962, was the group's biggest hit and actually one of the biggest Cajun hits ever, a standard still today. Within a week of its release, the group was asked to play it more than five times per show. The song is about leading a life of debauchery, always slinking through the backdoor, until ultimately the character is picked up by the police and finally laments, "I guess they'll pass me through the backdoor." Since about 1970, Menard has fronted his own outfit.

Menard also operated his own chair factory, specializing in hand-made rockers, until a relatively recent fire put the family business on hold.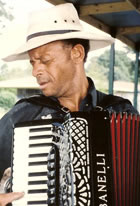 Clayton Sampy

Clayton Sampy is another in a long line of Zydeco masters found in the Acadiana area of southern Louisiana. He was born in Carencro, just outside of Lafayette, in January 1949 and still lives there today. Sampy was one of eight siblings, and the whole family farmed, picking cotton, digging sweet potatoes, breaking corn and cutting okra. Life was hard, but relief came with weekend house dances where Zydeco music entranced young Clayton. His father Eugene Sampy Sr. played accordion at the parties and Clayton's older brother Eugene Jr. was beginning on accordion and guitar.

Later, Eugene Sampy Jr. became the leader of a well-known local Zydeco band called Sampy and the Bad Habits. Eugene taught Clayton how to play bass, and by age 17, Clayton was a member of the Bad Habit Band. The experience opened his eyes to how popular Zydeco had become, and he began to appreciate his French-speaking Creole culture as special.

It was a Saturday evening in 1980 at the Blue Angel club in Lafayette when Sampy decided for good that he would make Zydeco music the centerpiece of his life. The parking lot of the club was full and cars had parked on side streets for a mile around. Sampy had never seen anything like it. He asked the doorman who was playing. It was Clifton Chenier, and Sampy had found himself a hero. Chenier was wearing a beautiful, ornate crown, signifying his status as the King of Zydeco, and his look and sound completely floored Sampy. He decided on the spot to drop his bass guitar in favor of the accordion. He wanted to be everything that he saw in Clifton Chenier that night.

Sampy bought an accordion and before long formed his own band, Clayton Sampy and the Zydeco Farmers. They toured Louisiana and east Texas and shared stages with all of the Zydeco greats, most importantly, Clifton Chenier. Sampy became close friends with Chenier, and towards the end of Chenier's life, when his failing health limited his abilities on stage, the King of Zydeco invited Sampy to help him on his gigs. Sometimes Chenier was physically unable to make the gig, and Sampy became his chosen fill-in. It was an honor that Sampy holds dear to his heart, and he's since dedicated his career to carrying on what Chenier started.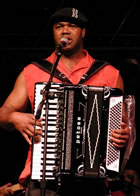 Bruce "Sunpie" Barnes

Bruce "Sunpie" Barnes puts his own stamp of style on traditional blues and Zydeco, forging a brand of music he calls Afro-Louisiana. As a relatively young man in his 40s, Sunpie is leading the charge of remembrance for Louisiana's rich musical heritage, and in addition to performing, he's also been an important historian and conduit between the past, present and future.

Born in Benton, Arkansas, Sunpie, nicknamed by his family, was immersed early in the blues. Family and community picnics were the big thing, and Sunpie's father and friends would play the harmonica at these gatherings. Soon, Sunpie joined the rank of harp players. As he grew musically, he eventually became accomplished at seven different instruments.

But his initial big opportunity came as an athlete. Sunpie earned a football scholarship to Henderson State University in Arkadelphia, Arkansas where he became an NAIA All American in 1985. He went on to a brief stint with the Kansas City Chiefs as an outside linebacker.

After football, Sunpie moved to New Orleans. In 1991, he teamed with drummer Harold Ray Brown, best known for his work with War, and formed Sunpie and the Louisiana Sunspots. A new career was launched, one that's now taken Sunpie to 35 countries and an increasing list of major festivals. He's recorded five albums and has also acted in several feature-length films and national commercials.

Sunpie is also a veteran park ranger with the National Park Service and works as a naturalist and tour guide at Jean Lafitte National Historic Park and Preserve in south Louisiana.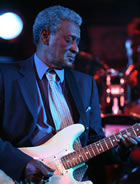 Paul "Lil' Buck" Sinegal
At age 64, Lil' Buck Sinegal's career has spanned more than four decades with over 300 recordings, including a Grammy-winning effort with Paul Simon's 1987 album Graceland. He's also performed and recorded with Clifton Chenier, Rockin' Dopsie, Buckwheat Zydeco, Fernest Arceneaux, Barbara Lynn and many others. Sinegal is in fact one of the most active guitarists alive today – a true road warrior. He has recorded several albums as a bandleader and in 1999 was inducted into the Louisiana Blues Hall of Fame. He is making his sixth Blues Masters appearance, more than any other artist.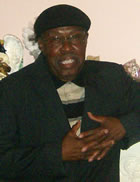 Bobby Allen
Bobby Allen thinks of himself as a "forgotten man." That may be so nationally, but in the South every year at Christmas time, Bobby Allen becomes the man. For almost 40 years, his "Please Santa Bring My Baby Back" gets as much airplay in that region as just about any Christmas classic.

Allen cut his Christmas composition and the flipside, "Lonely Christmas Tears," around 1969 for the Soul Sound label, a subsidiary of Excello Records in Crowley, Louisiana. The 45-RPM record became a holiday staple right off the bat.

Following that success, Allen went back in the J.D. Miller Studios in Crowley to cut "Soul Chicken" backed with "I Apologize" in 1970. While that record become something of a local hit for a short while, Allen thought it'd been forgotten. Recently, however, he's been receiving calls from folks as far away as New York City, telling him that "Soul Chicken" has become a cult classic. In fact, both of the 45s Allen cut for Soul Sound have become rare and coveted, regularly fetching as much as $250 online.

"I had no idea my song had done anything or gone anywhere," says Allen. "After all these years, I'm finally getting my due. And I'm excited as hell about it."

It's not as if Allen hadn't been in demand. For years, he's been one of the first-call soul singers in the Lafayette and Crowley areas, the regular opening act when the superstars like Bobby Bland, Marvin Sease and Betty Wright hit town. But Allen's success was confined almost exclusively to his native area.

"I didn't pursue my career like I should have," he says, noting that he instead worked 30-plus years as a mechanical maintenance foreman at a Lafayette utility company. "I did those one or two songs. Then after that I was more or less content to be the guy in the back. I enjoyed opening for other people. That's mostly what I did. I was satisfied with that."

Allen, who was born in Crowley in 1943, got the music bug hanging around the local record shop and meeting his elders Lightnin' Slim and Lazy Lester. That famous pairing, with hits on Excello Records, inspired Allen to try his hand as a musician. He was fortunate to team with the Moore brothers – Wilfred, Wilbur and Herbert – who were already accomplished session musicians, having worked on Excello behind Lightnin' Slim and Lazy Lester, Slim Harpo and others. "They put me in the woodshed," Allen says of his tutelage under his backing band. "They worked with me, man. I owe a lot to those guys." The group became Bobby Allen and the Exceptions, the name by which they recorded for Soul Sound. In 1980, they changed their name to Bobby Allen and the Hurricanes. All together, they've performed together on-and-off for more than 30 years.

For Allen's bigger, national gigs – and they're starting to come more frequently – he's been backed by Lil' Buck Sinegal's band, the group that will accompany him in Salina.
Accommodations and Recommended Restaraunts