For the fourteenth year, Blue Heaven Studios will host the world-renowned Blues Masters at the Crossroads, a two-night concert housed in a converted church sanctuary. You've never been to a concert like this!

Purchase Blues Masters at the Crossroads 14 Tickets
Friday, October 21st
Saturday, October 22nd, 2011
Doors Open at 6:45 p.m.
Shows Start at 7:15 p.m.
Blue Heaven Studios
201 S. Eighth Street
Salina, Kansas 67401
785-825-8609
Friday, October 21st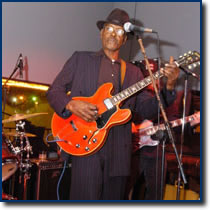 Joe Beard


Born and raised in Ashland, Mississippi, guitarist Joe Beard was surrounded by aspiring and veteran blues musicians. Matt "Guitar" Murphy and his brother Floyd were Beard's childhood buddies and the ones who initially got him started on guitar.

Beard moved to Rochester, New York in the mid-1950s and from time to time would visit one of his brothers in Chicago. He became enamored with the blues being played there and eventually sat in both with John Lee Hooker and Muddy Waters.

In Rochester, he formed the Soul Brothers Six, playing bass and singing. He wouldn't perform in public on guitar until 1965. For most of the '60s on through the '80s, Beard worked as an electrician by day and would occasionally play out at night and on weekends. He long ago gained a reputation as one of the best local players around Rochester and has sporadically been counted as one of the best nationally.

In the '90s, Beard began recording with the Audioquest label, and those two releases have won major acclaim within the blues and audiophile communities.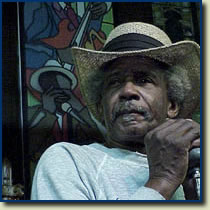 Lazy Lester


Leslie Johnson was born June 20, 1933 in the small town of Torras, Louisiana, and was raised mostly in Scotlandville, a suburb of Baton Rouge. As a boy, he worked at a grocery store, where he purchased a harmonica and Little Walter's famous "Juke" record. Lester began to blow harp and later learned to strum his brother's guitar.

It was in the mid-1950s that fate turned Lester's way. He was living in Rayne, Louisiana, at the time and was on the bus riding home. Lightnin' Slim, who was already an established recording artist, was also on the bus and was headed to Crowley to cut a record at Jay Miller's Studio, where so much of the material for the Nashville-based Excello Records was being recorded. Lester stayed on the bus and accompanied Slim to the studio. When they got there, the scheduled harp player didn't show for the session. Lester told Slim that he thought he could handle the harp parts for the session. Remarkably, Slim and Miller gave Lester that chance, and he did not disappoint. A classic pairing was born, and Lester became a mainstay on Slim's Excello recordings and gigs.

Miller was impressed by Lester's work, and in 1957 Lester debuted as a lead artist on Excello. Before Lester's first record release, Miller had decided that "Lazy Lester" had more of a ring to it than "Lester Johnson." Lester's first legitimate hits came in 1958 with the release of "I'm A Lover Not A Fighter" backed with "Sugar Coated Love." Those two songs established Lester as a star. He hit again with the follow-up record, "I Hear You Knockin'"/"Through The Goodness of My Heart." Lester remained a regular Excello artist, making 15 records for the company.

In 1975, Lester moved to Pontiac, Michigan. He retired from music until the late '80s when he recorded Lazy Lester Rides Again for the Blue Horizon label, winning a W.C. Handy Award. That led to a deal with Alligator Records. Since, he's recorded twice for Antone's and cut one direct-to-disc for APO Records, recorded here at Blue Heaven Studios.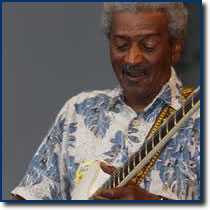 Lil' Buck Sinegal

At age 67, Lil' Buck Sinegal's career has spanned more than four decades with over 300 recordings, including a Grammy-winning effort with Paul Simon's 1987 album Graceland. He's also performed and recorded with Clifton Chenier, Rockin' Dopsie, Buckwheat Zydeco, Fernest Arceneaux, Barbara Lynn and many others. Sinegal is in fact one of the most active guitarists alive today - a true road warrior. He has recorded several albums as a bandleader and in 1999 was inducted into the Louisiana Blues Hall of Fame. He is making his seventh Blues Masters appearance.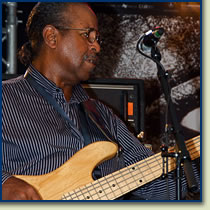 Lee Allen Zeno

So often, sidemen don't get proper credit for their place in helping to create historic music. But you can tell the good ones by recognizing on how many records by how many different artists their names turn up. Lee Allen Zeno is as in-demand a bass player as any. His credits include recordings with Buckwheat Zydeco, Charlie Rich, Dalton Reed, Guitar Shorty, Solomon Burke, Carol Fran, Phillip Walker, Marcia Ball, Irma Thomas, The Holmes Brothers, Carl Weathersby and Major Handy.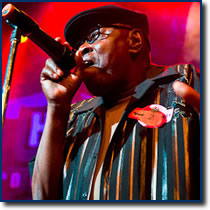 Bobby Allen
Bobby Allen thinks of himself as a "forgotten man." That may be so nationally, but in the South every year at Christmas time, Bobby Allen becomes the man. For more than 40 years, his "Please Santa Bring My Baby Back" gets as much airplay in that region as just about any Christmas classic.

Allen cut his Christmas composition and the flipside, "Lonely Christmas Tears," around 1969 for the Soul Sound label, a subsidiary of Excello Records in Crowley, Louisiana. The 45-RPM record became a holiday staple right off the bat.

Following that success, Allen went back in the J.D. Miller Studios in Crowley to cut "Soul Chicken" backed with "I Apologize" in 1970. While that record become something of a local hit for a short while, Allen thought it'd been forgotten. Recently, however, he's been receiving calls from folks as far away as New York City, telling him that "Soul Chicken" has become a cult classic. In fact, both of the 45s Allen cut for Soul Sound have become rare and coveted, regularly fetching as much as $250 online.

"I had no idea my song had done anything or gone anywhere," says Allen. "After all these years, I'm finally getting my due. And I'm excited as hell about it."

It's not as if Allen hadn't been in demand. For years, he's been one of the first-call soul singers in the Lafayette and Crowley areas, the regular opening act when the superstars like Bobby Bland, Marvin Sease and Betty Wright hit town. But Allen's success was confined almost exclusively to his native area.

"I didn't pursue my career like I should have," he says, noting that he instead worked 30-plus years as a mechanical maintenance foreman at a Lafayette utility company. "I did those one or two songs. Then after that I was more or less content to be the guy in the back. I enjoyed opening for other people. That's mostly what I did. I was satisfied with that."

Allen, who was born in Crowley in 1943, got the music bug hanging around the local record shop and meeting his elders Lightnin' Slim and Lazy Lester. That famous pairing, with hits on Excello Records, inspired Allen to try his hand as a musician. He was fortunate to team with the Moore brothers - Wilfred, Wilbur and Herbert - who were already accomplished session musicians, having worked on Excello behind Lightnin' Slim and Lazy Lester, Slim Harpo and others. "They put me in the woodshed," Allen says of his tutelage under his backing band. "They worked with me, man. I owe a lot to those guys." The group became Bobby Allen and the Exceptions, the name by which they recorded for Soul Sound. In 1980, they changed their name to Bobby Allen and the Hurricanes. All together, they've performed together on-and-off for more than 30 years.

For Allen's bigger, national gigs - and they're starting to come more frequently - he's been backed by Lil' Buck Sinegal's band, the group that will accompany him in Salina.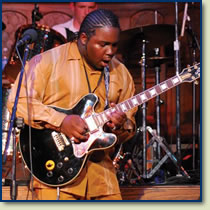 Marquise Knox
Marquise Knox is a once-in-a-generation type of talent. And, man, are traditional blues lovers lucky he's decided to pursue straight-up real blues. Marquise has the voice, the songwriting talent, the guitar chops, the showmanship and the determination to very likely be a success in any number of styles of music. But for Marquise, it's nothing but the blues. Not the guitar hero, pyrotechnic licks blues. Not the gimmicky, tired, "Sweet Home Chicago" meets "Mustang Sally" predictable blues. No, Marquise almost seems to be literally channeling the certain-something energies and nuances of a Howlin' Wolf or Muddy Waters or Lightnin' Hopkins. In fact, when you listen to Marquise - now 20 years old - you get the sense that this is what those masters must have sounded like as young men. Marquise's blues are so transparent and bare. It's so easy to feel his music as totally legitimate. That's above all what makes it so appealing. That's what makes Marquise Knox special. He's the whole package. A throwback blues master on the rise. Anybody believe in reincarnation?

As you'd expect from somebody still so young, Marquise's talents have matured immeasurably since his 2009 APO debut, Man Child, recorded when he was 16. And that was a really good record. On Man Child, Marquise shared the guitar duties with Michael Burks, a fiercely explosive and powerful guitarist. For his new record, Here I Am - recorded at Blue Heaven and released earlier this year - Marquise doesn't need the guitar help, and the record doesn't want for even a little power and punch. Marquise's guitar skills have improved tenfold. Seriously. And his voice is, well, three years richer. To say that this record sounds unlike anything any other 20 year old is releasing in 2011 is undisputable. To say that it may be unlike anything anybody is releasing in 2011 might also be true.

When Man Child hit the market in 2009, blues lovers freaked out partly because of how young Marquise was to be sounding like such an aged veteran. Well, he's still awfully young, but this time around, the focus ought to be entirely on just how incredible a bluesman Marquise Knox is, age aside.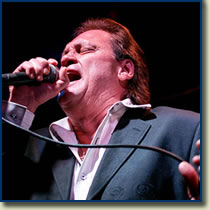 Roy Head
Roy Head achieved everlasting fame with his gigantic 1965 hit, "Treat Her Right." The song rocketed to No. 2 on both the Pop and R&B charts, falling behind only the Beatles' "Yesterday." "Treat Her Right" - produced by the legendary Huey Meaux and released on Don Robey's Back Beat label - is estimated to have sold more than four million copies and has been covered by the likes of Bruce Springsteen, Bon Jovi, Jerry Lee Lewis and Jimmy Page.

Born in 1943 in Three Rivers, Texas, Head and his band of buddies, billing themselves as Roy Head and The Traits, scored their first record deal in 1958 with TNT Music in San Antonio while still in high school. The group released five records on TNT between 1958 and 1961. They had several regional hits before "Treat Her Right," and Head became a talked-about entertainer with dance moves so wild and fancy he began drawing comparisons to James Brown. And he still brings it, gyrating like a man half his age and working his microphone like a yo-yo. While Head was a white singer, he'd recorded a song in an R&B style and thus became part of the mid-'60s blue-eyed soul movement that also included groups such as the Righteous Brothers and the Boxtops.

After "Treat Her Right," Head scored two more Top 40 hits with "Just A Little Bit" and "Apple Of My Eye." He also landed a number of hits on the country charts between 1974 and 1985.

Head's style is a sleek hybrid of soul, rock, country and rockabilly always with cocky and confident vocals. Roy Head and the Traits were induced into the Rockabilly Hall of Fame in 2007.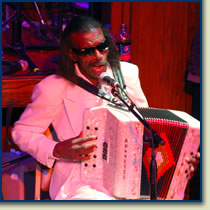 Clinton Broussard
Clinton Broussard, 59, has been playing zydeco since he was eight years old, having learned from his father Delton, the leader of the Lawtell Playboys. Broussard began led his own band, Zydeco Machine, from 1979 to 1984. His brother, Jeffery, is also a well-known zydeco artist and was the leader of the famous Zydeo Force. All of the Broussard plays the triple row accordion, as opposed to the piano style that is played by Clayton Sampy on this year's show. Broussard, who speaks more French than English, has played through the years with several notable artists, including Roscoe Chenier, Lil' Buck Sinegal and Marcel Dugas.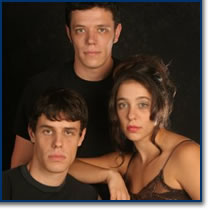 Trampled Under Foot

The Allman Brothers of Macon, Georgia; North Mississippi All Stars of Memphis, Tennessee…great blues-based family bands who generated such intense love, pride and excitement in their regional fans that they were propelled to a worldwide stage. Now it's time to add one more name to that short list: the Schnebelen family of Kansas City, Missouri - Trampled Under Foot.

Siblings Danielle, Kris and Nick Schnebelen grew up with the blues. Their parents, Bob and Lisa, were active in the thriving Kansas City blues scene, playing in local bands and competing in the Kansas City Blues Challenge. Bob and Lisa's band didn't make it to the International Blues Challenge in Memphis - but their kids did. When TUF arrived in Memphis for the 2008 IBC they were followed by huge, wildly enthusiastic throngs of hometown supporters, eager to cheer for their favorite musical family. And when TUF took first place in the competition and Nick won the Albert King guitarist award, it was a sweet victory for the Schnebelen family and for Kansas City itself. TUF has been on a roll ever since, becoming popular repeat headliners at clubs, festivals and cruises around the world releasing CDs and a DVD on their own label.

Trampled Under Foot's brand new CD, Wrong Side of the Blues, was produced by Tony Braunagel and features guest appearances by Mike Finnigan, Kim Wilson and engineer/guitarist Johnny Lee Schell. It also features one of their dad's songs and backup vocals by their mom.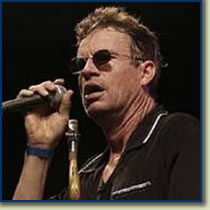 Jimmy Hall
"If you are asking who I think is the best Southern Rock singer - hands down, Jimmy Hall, no question." - John Bell, Widespread Panic

"For my money, Jimmy is the best white R&B singer alive." - Steve Cropper

"Jimmy - my soul brother!" - Gregg Allman

Jimmy Hall was born in Birmingham, Alabama, and raised in Mobile by a musical family steeped in gospel tradition. At the age of 20, he moved to Macon, Georgia, with his newly formed band, Wet Willie, and was signed by Capricorn Records. Hall shared the studio and stage with artists such as The Allman Brothers, Lynyrd Skynyrd, Jeff Beck Group, Grand Funk Railroad and a host of others while Wet Willie gained the reputation as one of the hardest working bands on the road. Gregg Allman once said that Hall "…is the hardest man to follow on stage that I ever worked with." As Wet Willie helped to create the Southern Rock genre they scored a major radio success with "Keep On Smiling."

In 1980 Hall recorded the hit single "I'm Happy That Love Has Found You," then went on to work with Dickey Betts, Butch Trucks and Chuck Leavell in BHLT. It was, however, his featured vocals in 1986 on the critically acclaimed Jeff Beck album Flash for which Hall received his greatest accolade: a Grammy nomination for Best Male Vocalist.

In 1981 Hall moved to Nashville to raise his family, hugely influencing his three sons as they grew into their own remarkable musical talents. During this time Hall worked as bandleader, vocalist, saxophonist and harmonica player for Hank Williams Jr. Next, Hall formed the Prisoners of Love with top Nashville musicians and recorded the outstanding Rendezvous record. Gregg Allman later recorded one of the album's tunes, the Hall-penned "Rendezvous with the Blues.

Hall's latest endeavors include the Triple Trouble record with Lloyd Jones and Tommy Castro and backed by Stevie Ray Vaughan's band Double Trouble. He also has compiled a soul-stirring record called The Mighty Jeremiahs featuring Greg Martin from the Kentucky Headhunters. And he's released a tribute to the great singer and songwriter Eddie Hinton called Build Your Own Fire, which includes legendary Muscle Shoals musicians and guest vocalist Delbert McClinton.

Saturday, October 22nd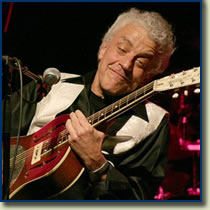 Doug MacLeod



Doug MacLeod is a singer-songwriter in the American tradition. He is a traveling artist that writes and sings original songs that are based on his own life and experiences. He learned from the old masters, lived the music, survived the life and carries forward a valuable tradition. MacLeod is known for his superb songwriting, guitar wizardry, warm soulful vocals, wit and unforgettable live performances. At the heart of this is his knack for storytelling, bringing characters - from the faceless to the legendary - to strikingly real life.

While he developed his rich, soulful voice MacLeod also worked out a unique, unorthodox and powerfully acoustic guitar style. His distinct style of playing was a byproduct of pent-up rage from his turbulent childhood and the segregation drama in his new home of St. Louis. The rage of his youth was eventually channeled through his guitar, using his relentless right hand to pound out an insistent, churning beat to complement his intricate bottleneck and finger-style technique.

MacLeod's playing landed him sideman gigs with George "Harmonica" Smith, Big Joe Turner, Pee Wee Crayton, Eddie "Cleanhead" Vinson, Lowell Fulson and Big Mama Thornton.

Over 26 years, 16 studio albums, several live records, compilations and two DVDs, MacLeod has consistently earned raves. His songs have been covered by many artists including Albert King, Albert Collins, Joe Louis Walker and Eva Cassidy. He has co-written songs with Dave Alvin and Coco Montoya. MacLeod's songs have been featured in many TV movies and the hit show In The Heat of the Night. Two of his songs are on Grammy nominated albums by Albert King and Albert Collins.

Like the old masters who taught him, MacLeod's music expresses life and times via an intangible, elusive quality that may simply be a keen sense of what matters most. There is a philosophic and healing side to MacLeod's music and his stories that has helped others overcome the hardships of their lives.

As Pee Wee Crayton's widow Esther once told MacLeod, "You have a message and you'll send that message mainly to the people who don't go to church." Or in this case, to those who've come to the blues church, Blue Heaven.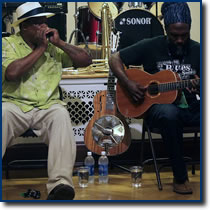 Phil Wiggins and Corey Harris

Phil Wiggins makes a most welcomed return to Blue Heaven Studios where he blew away the crowd in 2001 as part of the Cephas & Wiggins duo. Wiggins teamed with the late great guitarist John Cephas beginning in 1976 and continuing until Cephas' death in 2009. Wiggins' harmonica playing that 2001 weekend was among the most consistently talked about highlights from that fourth Blues Masters at the Crossroads.

Continuing the role that fits him so well of acoustic harmonica accompanying an acoustic guitar and vocals, Wiggins has now teamed with one of today's truly dynamic roots artists, Corey Harris. Harris is a guitarist and songwriter who is leading a contemporary revival of country blues with a fresh, modern hand. Together, Wiggins and Harris uniquely showcase the synthesis of African and European elements that co-exist in the blues.

Born in Washington, D.C. in 1954, Wiggins began his musical career with some of Washington's leading blues artists, including the locally noted slide guitarist and gospel singer Flora Molton. He also apprenticed with Mother Scott (a contemporary of Bessie Smith). He met Cephas in 1976 and, along with pianist Wilbert "Big Chief" Ellis and bassist James Bellamy, they formed the Barrelhouse Rockers. After Ellis' death in 1977, the duo of Cephas & Wiggins was born. That pair became unofficial ambassadors for the Piedmont blues style and tradition, bringing it to audiences all over the world during their incredibly successful run.

Harris was born in Denver, Colorado, in 1969 and has been touring and recording professionally for more than a decade. He got his start as a simple New Orleans street singer, occasionally driving his car to Mississippi, Texas and beyond to ply his trade. Since then, he has brought his roots and reggae-tinged blues music to such far-flung locales as Mali and Guinea West Africa, Brazil, the Caribbean, Europe, Australia, New Zealand and Japan. In the course of his travels, Harris has shared the stage with B.B. King, Tracy Chapman, Natalie Merchant, the Wailers, Burning Spear, The Dave Matthews Band and Ben Harper, among many others. Offbeat magazine calls Harris, "one of America's more vital roots artists, so deep inside himself that he remains uncategorizable."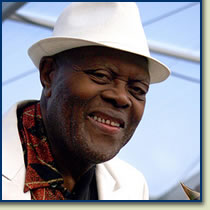 Big Jay McNeely

"Rock 'n' Roll saxophone pretty much begins with Big Jay McNeely. He's the king of the honkin', squealin', bar walkin', flat-on-his-back Blowin' tenor men - the Number One 'real gone guy' of the '50s." - Black & White Blues

Tenor saxophonist Cecil "Big Jay" McNeely has been "the king of the honkers" for more than 60 years, and he's still going strong. Born in Watts, California, in 1927, he formed his own band with jazz legends Sonny Criss (alto saxophone) and Hampton Hawes (piano) while still in high school. But in late 1948, when he was asked to record for Savoy Records, he abandoned jazz for something more raucous and struck pay dirt when his second release, a honked-up instrumental called "Deacon's Hop," went to No. 1 on the national R&B charts in February 1949.

For the next several years, Big Jay, according to The New Rolling Stone Encyclopedia of Rock & Roll, "was famed for his playing-on-this-back acrobatics and his raw, hard-swinging playing."

In 1959 Big Jay enjoyed a huge hit with a blues ballad called "There Is Something On Your Mind," featuring Haywood "Little Sonny" Warner on vocals. The record stayed on the R&B charts for six months and reached as high as 44 on the Pop charts. The song was later a hit for Bobby Marchan and has been recorded by B.B. King, Etta James, Freddy Fender, The Hollywood Flames, Gene Vincent, Albert King and Professor Longhair among others.

In 2000 the Experience Music Project in Seattle installed a special Big Jay McNeely exhibit that includes his original Conn saxophone; the Smithsonian magazine put the horn on its June 2000 issue cover, along with Jimi Hendrix's hat, Janis Joplin's feather boa and Eric Clapton's Stratocaster.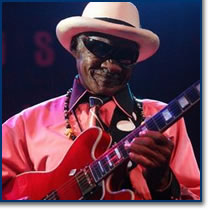 Little Freddie King

If you want the real blues, baby, you'd better call Little Freddie King. Normally only seen once a month at B.J.'s, a lounge located in the lowest bowels of New Orleans' Ninth Ward, where he shares floor space with a pool table and various carpet remnants, don't think for a second that his band won't be able to create the proper mood without their usual scrappy surroundings. The minute Freddie straps on his guitar and strikes up his gnarled chord and drummer "Wacko" Wade makes his presence known with a definitive cymbal crash, this lean, mean, swampy aggregation of gut-bucket wild men transforms the poshest of venues into a back-o-town beer joint.

Born in McComb, Mississippi, in 1940, Fred Martin grew up playing alongside his blues guitar-picking father, then rode the rails to New Orleans during the early fifties where he crossed paths with itinerant South Louisiana blues men such as Polka Dot Slim and Boogie Bill Webb, whose unique country and urban blues styles would influence his own. Honing his guitar chops at notorious joints like the Bucket of Blood (which he later immortalized in song), he jammed and gigged with Bo Diddley and John Lee Hooker and also played bass for Freddie King during one of the guitarist's stints in New Orleans. People began comparing the two musicians' styles, hence Martin's stage name. While well-versed in a variety of styles, nowadays, Little Freddie sounds a lot more like his cousin Lightnin' Hopkins - albeit after a three-day corn liquor bender.

Freddie's mid-sixties recording debut - an unreleased session for Booker/Invicta Records - is one that will seemingly live forever in blues infamy. The very same notorious basement setup that released so many killer discs by gospel guitar slinger the Reverend Charlie Jackson - as well as below-the-radar classics by the Zion Harmonizers, the Rocks of Harmony and Sister Alberta - the pairing of label and artist could hardly have been more perfect. If the lost tape is ever discovered, it'll be a watershed day in musical history.

Slightly easier to find, but occasionally almost as elusive, is Freddie's actual debut, a 1971 LP on New Orleans' Ahura Mazda Records on which he shared billing with his band mate John S. Harmonica Williams. Unofficially titled Rock and Roll Blues, the nine original songs that make up the LP are raw, gut-wrenching and filled with passion.

Freddie inked a deal with Fat Possum Records awhile back and his long-awaited latest You Don't Know What I Know - which contains the genius "Crackhead Joe" - was released in 2005. In 2008 he gave us an excellent Messin' Around Tha House on "Wacko" Wade's MadeWright Records. His recent 2010 release, Gotta Walk With Da King is a down and dirty live set from Santa Fe, New Mexcio.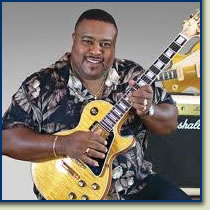 Larry McCray
Larry McCray, ever since his explosive 1991 debut Ambition, has been a popular pick as one of the great contemporary blues artists. But rather than bringing to the table any kind of stylistic sea change, McCray's virtue seems rooted in pure, muscular, solid, no-nonsense blues.

Born in Magnolia, Arkansas, in 1960, McCray found the guitar through his older sister, Clara, who toured regionally with her band The Rockets, playing Freddie King-styled blues. After McCray and family moved to Saginaw, Michigan, in 1972, young Larry began to play that local circuit in a group with his brothers Carl on bass and Steve on drums. He initially went the conventional day job route, working on a General Motors assembly line after graduating from high school.

But he came crashing onto the national scene after signing with Virgin Records' blues division, Point Blank, and releasing Ambition in 1991. The ferocious guitar and commanding singing started scoring more gigs and fans. He was soon touring with Albert Collins.

McCray followed with Delta Hurricane in 1993 on which he included a much-talked-and-written-about cover of Warren Haynes' power ballad, "Soul Shine." That record and that song really cranked up the touring schedule and exposure.

In 1998 he released Born To Play The Blues, which included two Lazy Lester covers. And in 2000, he co-established his own independent record label, Magnolia Records, and released Believe It. Blues Is My Business came in 2001 followed by Live On Interstate 75 in '06 and Larry McCray in '07.

McCray was named the Orville Gibson Best Blues Guitarist for the year 2000 in a category that included candidates Eric Clapton and Jeff Beck.



Accommodations and Recommended Restaraunts