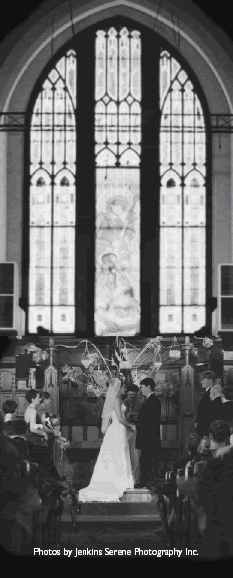 Blue Heaven offers the unique advantage of a nondenominational setting but with the breathtaking aesthetics of a traditional church sanctuary.



This gorgeous former church, located at the corner of Salina's Eighth and Walnut streets, is of course now used primarily as a recording studio and concert hall. But the 80-plus-year-old sanctuary, adorned with massive stained glass windows and gorgeous walnut beams, still includes the original 400 oak pew and balcony seats, making it perfect for weddings. Additionally, the spacious kitchen, dining room and former fellowship hall in Blue Heaven's basement can accommodate receptions for up to 200 people.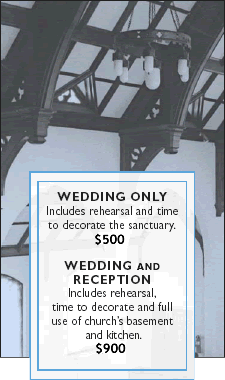 Call Marc Sheforgen at
785-825-8609
for a tour of Blue Heaven.